MAC Users Can Now Run Litecoin Lightning Network Nodes
Litecoin Lightning Network users have much reason to celebrate today as @ecurrencyhodler has released step-by-step instructions on how to set up a Litecoin Lightning Network node on MAC.  MAC users have been patiently waiting to do their part in ushering in Lightning Network adoption and the announcement has been met with praise by most in the crypto community.
Altcoins and Lightning
It's no secret that the Lightning Network is quickly becoming the most popular off-chain scaling solution in the cryptomarket.  While most of the news surrounding the Lightning Network revolves around BTC, due to its current scalability issues, there are still many other altcoins looking to the Lightning Network protocol to solve their future scalability concerns.
Litecoin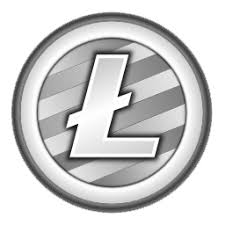 One of these cryptocurrencies is Litecoin and today's news marks a big step forward for the Litecoin Lightning Network.  Litecoin has been a strong competitor with BTC and this move is sure to keep Litecoin relevant as a digital form of payment in the future.  The founder of Litecoin, Charlie Lee took to Twitter to share the directions with all of his followers.
MAC Requirements 
MAC users will need to be running OSX to use the directions provided and they will need to install both Brew and GO before they can complete their node setup procedure.  You will need to have at least 20 gigs of open space on your HD as well.  The entire process is fairly simple and takes around four hours to complete.  You will want to first make a backup of your computer prior to installing any of the applications as the Lightning Network is still in its Beta testing stages.
Litecoin Movements
Litecoin is currently showing a market value of $127.79 with a total market cap of $7,170,902,746 (891,464 BTC).  LTC currently ranks in the top ten cryptocurrencies as 5th in terms of market cap with $292,420,000 in 24-hour trading volume.
More Coins Go Lightning
Litecoin isn't the only altcoin looking to the Lightning Network for their future scalability concerns and earlier in the year, the popular cryptocurrency Stellar (XLM) announced that they would also be joining in on all the off-chain fun.   One of the head developers at Stellar commented on the January decision by discussing the importance of adding the Lightning Network to your platform now as opposed to trying to play catch-up to the cryptocurrencies that were smart enough to make the move earlier.
Off-Chain Solutions Gain Popularity
While BTC is looking to the Lightning Network for its scalability solutions, many other altcoins have these types of functionalities already built in.  Ripple has been using off-chain protocols since day one of its inception and bench tests have proved the network to be able to handle around 50,000 transactions a second.  There is no doubt that off-chain solutions offer much to the cryptomarket and the Lightning Network achieves full functionality, the better.
What do you guys think?  Will the Litecoin Lightning Network protocol hit the market before BTC?  Let us know in the comments below.