A Look At The 3 Main Development Teams Behind the Lightning Network
The Lightning Network has been hailed by many as Bitcoin's best option to restore minimal transaction fees.  Creating the Lightning Network has been a major project that has involved hundreds of developers and thousands of Beta testers to accomplish.  Currently, there are three main development teams working around the clock on completing this game-changing protocol.
Lightning Lab – Lightning Network Daemon (GO)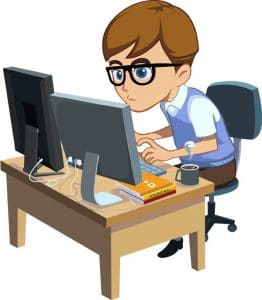 Lightning Labs was founded in 2016 and is headquartered in San Francisco, CA.  Lightning Labs is considered the furthest along in their protocol development.  Their firm is responsible for introducing the protocol Ind and the mobile open platform Neutrino.
The company's CEO, Elizabeth Stark has been a strong advocate for BTC and has taught Peer-to-Peer technologies at both Stanford and Yale Universities.  Lightning Labs is a privately held corporation; listing less than 10 full-time employees on its LinkedIn.
ACINQ – eclair (Scala)
The Paris-based information technology and services provider ACINQ was founded in 2014 with the goal of providing products and services to the Bitcoin community.  ACINQ recently made headlines with the release of the éclair mobile Lightning Network wallet.
This was the first Android LApp to be offered to the public and it was met with a great response from the market.  In a bizarre twist of fate, the designers have lost the development keys to the éclair wallet and have announced that they will be unable to update the software in the future.
Elements Project – C-Lightning – (C)
The innovative team at Elements Project is composed of a variety of different GitHub contributors and if you are a savvy blockchain developer, you can contribute to the open-source code via their GitHub.  These creative minds are approaching the Lightning Network a bit different in that they are strong proponents of individualized side-chains.  Their website allows you to easily create your own sidechain.  You can also test your applications on user's sidechains to ensure your LApp is functioning correctly.
The Basis of the Lightning Network – BOLTs
In order for these three independent development teams to work together but in tandem there needed to be some set of rules for all teams to adhere to.  This was critically important as LApp developers would want to be sure their applications could work with all versions of the new protocol.  Enter the BOLT guidelines.
BOLTs are rules that all the development teams have agreed to in order to maintain some sense of singularity as each team's project moved forward.  BOLTs have made it possible for the Lightning Network to develop at an impressive rate without sacrificing interoperability.
This off-chain solution has seen considerable growth since the concept was first introduced by Joseph Poon and Thaddeus Dryja.  It has been 3-years since their whitepaper has been released and now more than ever, Bitcoiners are looking to the Lightning Network as their saving grace.
What do you guys think?  Will the Lightning Network return BTC back to its original low fee status?  Let us know in the comments below.