Best Bitcoin Poker Sites (September 2023)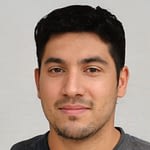 Thanks to Bitcoin and other similar cryptocurrencies, the world of online Poker has been grandly transformed. Low fees, fast pacing, and the simplicity of making deposits and withdrawals are some of the options that Bitcoin online poker sites offer.
Online Poker has always had its cash problems, mostly because it had to rely on fiduciary currencies, as well as bank and credit card companies. This is where Bitcoin simplifies things – all you need is a Bitcoin address and you are ready to play!
Why should you choose Bitcoin?
There are a number of reasons why you should opt for Bitcoin or other cryptocurrencies to play online Poker, but really it is up to the players' demands. Here are some of the most wanted ones:
Simplicity to use
Low costs
Anonymity
Easy deposits and withdrawals
Safety and credibility
Bonuses
Most players like how fast they can start playing with Bitcoin. Deposits take minutes, while the withdrawals take up to two days to be received. It also costs way less, in comparison to the fees provided by credit card companies.
The Basics of playing Poker with Bitcoin
The first thing you should know about playing Bitcoin poker: You do not use your actual coins to play.
Most sites convert Bitcoin to US dollars immediately after they enter into the account of the player. There is a bunch of reasons why the sites do this, but mostly it is to offer the players some breathing space because of the instability of cryptocurrencies.
Bitcoin has a reputation for being unpredictable and it is possible that you might lose a large chunk of its worth while playing. This is why sites stick to converting to USD – this way the players' wins are far more secured financially. The only time you need to be careful with the swing of Bitcoin value  is when you are making a withdrawal.
What features do you need to look for?
Here, you should follow the same principles as you would when choosing a traditional online poker site. Here are some elements that you need to put into consideration:
Modern Software
Players with different skill levels
Bonuses
Credibility
Safety
Tournaments
As for Bitcoin, you need to check whether the site accepts cryptocurrencies for both deposits and withdrawals; though most sites accept up to 50 different cryptocurrencies. Online Poker sites urge the players to make deposits with Bitcoin, because they can end up getting various kinds of sign-up bonuses!
Getting Started to Play
If you have decided to play Bitcoin poker, there are a couple of steps you need to complete in order to start playing.
First of all, you need to get properly introduced to the world of Bitcoin and other cryptocurrencies alike – there is plenty of information online you can check out.  Once you are done, you need to get some Bitcoin. This step is pretty easy, but it varies depending on the location where you are. You can acquire the coins either from a Bitcoin exchange or a Bitcoin ATM.
You also need to get a digital wallet – you can do this online, either through PC or mobile, or you can opt for a flash drive to be more secure.
After you do all of these steps, choose a Poker site and start playing! Some of our recommendations are:
Are there any alternatives?
It is believed that Bitcoin is the favorite cryptocurrency used for online gambling, but there are plenty of other options as well. These are quite similar to Bitcoin and also offer options alike to it. Some of the most popular ones are Ethereum, Litecoin, EOS and Dash.