NFC Meets the Lightning Network and Sparks Fly
As the Lightning Network continues its path to completion there have been some significant improvements made along the way.  The Lightning Network is promising to bring back the days of "lightning fast" BTC transactions and many in the cryptocommunity believe this protocol to be BTC's saving grace.  One individual, in particular, believes he has found a way to make the Lightning Network even faster than previously imagined.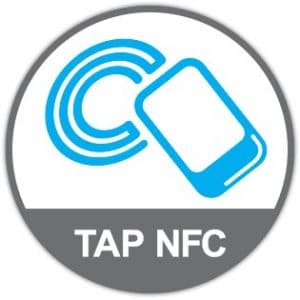 The name of this advantageous developer is Igor Cota and he believes that he can make the Lightning Network user experience far better through the integration of Near Field Communications (NFC).  NFC technology allows devices to communicate instantly without the need to sync.  This makes NFC much faster than Bluetooth technology.
Near Field Communications – You Probably Already Use It
Near Field Communications brings huge advantages to the payment sector and this technology is currently in use in bank cards around the globe.  Large banking operations, such as Chase Bank, have already seen great success with their Near Field Communications debit card programs.  Your smartphone is also already equipped with NFC technology but you probably have never turned it on.
Near Field Communications Over 3D Scanners
Igor believes that the Near Field Communications experience is far superior to the current 3D-scanning technology utilized by most wallets in the marketplace.  3D barcodes are restricted on the amount of information they can project and this has proven to be a limiting factor in their further adoption.
An NFC tag can provide significant upgrades such as the ability to provide you with an itemized receipt; a task that is difficult for a 3D barcode to complete consistently.  Now imagine if your wallet could provide you with a detailed purchase report based on your NFC transaction data.  Near Field Communications tags would also remove the need for retail cashiers because you would no longer need to remove your items from the bag at check out.  This is the future that Igor is proposing for the Lightning Network and it is exciting.
Upgrade to NFC
The limiting factor for NFC at the moment is the lack of Point of Sale Systems that use NFC technology as most do not come equipped with NFC sensors.  This problem can be easily overcome thanks to a $29 NFC USB attachment now widely available online.  NFC adoption continues to grow thanks to the advanced features this technology offers.
Getting NFC into the Lightning Network BOLTs
BOLTs are the guidelines in which Lightning Network developers create within; in order to ensure all developments can further the overall progress of the project.  Igor is petitioning to get his NFC code written into BOLT 11.  This is the BOLT that describes the encoding procedures to be used when invoicing.
In its current form, BOLT 11 only lists the directions for 3D barcodes.  Igor would like to add a Multipurpose Internet Mail Extension or MIME protocol to include NFC data transference.  This protocol would forward NFC socket data and allow the Lightning Network to take advantage of this exciting technology.
Near Field Communications – The Future of the Lightning Network
The cryptomarket has been celebrating Igor's innovative concept and if everything goes according to plan, the Lightning Network will get even faster as now all you would need to do is place your phone over the NFC scanner to make your purchases.  The Lightning Network keeps improving every day and hopefully, Igor is able to get his coding into the BOLTs protocol.
What do you guys think?  Will Igor be able to convince the Lightning Network community to add NFC to their network?  Let us know in the comments below.