Pokétoshi and The Lightning Network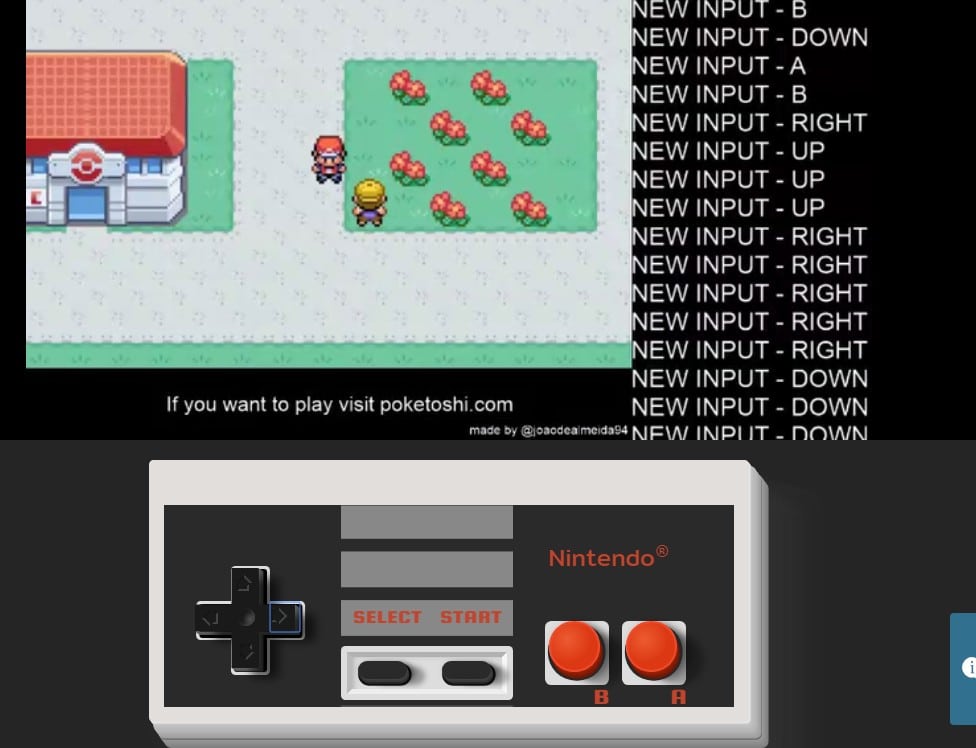 Developers are turning up their efforts now that the Lightning Network is approaching the end of its Beta testing stage.  Lightning Network Apps, or LApps, have been gaining in popularity as more developers look to showcase the micro-transaction capabilities that the Lightning Network provides BTC users.  Today marked another exciting Lapp release – Pokétoshi.
Pokétoshi
Pokétoshi is an integration of the widely popular Nintendo title "Pokémon" and the Lightning Network.  The developer behind the integration is software engineer João Almeida.  Almeida released the title via a tweet released on June 16th.  Here he calls on all Pokémon and Lightning Network fans to check out his new creation via the popular gaming platform Twitch.
Users can directly interact with the live streaming platform Twitch thanks to a virtual Nintendo controller that displays on the bottom of the screen.  Users pay a small transaction fee for each command they send.  Currently, the rate is 10 Satoshi per move.  This equates out to around $0.000013 at the time of writing.
Micro Transactions Have Returned
The LN is considered by many as BTC's bets scalability option and already some savvy developers have taken to the net to help showcase just how fast LN micro-transactions really are.  Earlier in the month, another innovative developer released Satoshi's Place.  This digital announcement board allows users to mark a pixel for 1 Satoshi.  The platform is seeing a huge response with thousands of people already tagging the board.
Rivalries are Flaring Up
There is a growing rivalry in the cryptocommunity between Bitcoin Cash (BCH) users and users of the original BTC.  This rivalry seems to be showing its face on these latest LApps as both Satoshi's Place and Pokétoshi have become battlegrounds for this showdown.  In the latest round of tit-for-tat battles, users are choosing names such as BCASH to further the feud.
Satoshi's Place has also been in the midst of a BTC vs. BCH battle.  BCH users have even purchased large portions of the board to place BCH propaganda.  BTC users have responded in some pretty harsh ways and the board is currently littered with Roger Ver attacks.
These rivalries are nothing new.  Supporters of these two popular coins have been at each other ever since BCH was formed via a BTC hard fork Aug 1, 2017.  BCH supporters claim that increasing the block size of BTC was necessary to alleviate scalability issues.  BTC users argue that BCH is attempting to steal BTC's hard work by jacking the name and network.
The Lightning Network
Second layer protocols such as the Lightning Network are popular in the cryptospace and currencies such as Ethereum, DASH, and Ripple, all use some form of off-chain channels to reduce congestion and increase functionality.  The LN is giving BTC users the ability to conduct microtransactions again; a task that was almost lost due to the rising transaction costs of the BTC network.
This revolutionary protocol is changing the cryptomarket and helping BTC regain lost ground in the sector.  Hopefully, in the future, you will continue to see strong efforts put forth by developers to help showcases the LN's unique capabilities.
What do you guys think?  Are you ready to get your Pokétoshi on?  Let us know in the comments below.