The First Android LApp – The Eclair Wallet
Today marks another milestone in Lightning Network's adoption as a Paris-based developer has released the first Android mobile Lightning Wallet.  The Lightning Network has been stealing headlines as of late due to its proximity to full implementation on the BTC blockchain.  In its current Beta testing phase, the Lightning Network has already managed to surpass the number of active nodes on the Bitcoin Cash network and the development of LApps such as these, can help to further facilitate widespread adoption in the marketplace.
Eclair Wallet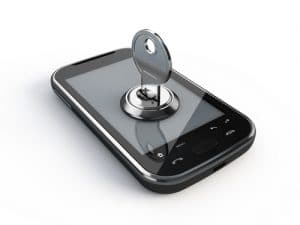 The Eclair Wallet is compatible with all Android 5.0 devices or newer and it is the first mobile wallet app to include support for the Lightning Network.    Éclair managed to beat out the competition as both Lightning Labs and Blockstream have been working on their own respective Lightning Network wallets.
There are some key differences between the proposed platforms with the Eclair wallet being the only one written in Scala.  The Eclair Wallet adds flexibility to the current marketplace as users can interact with both the BTC and Lightning Network blockchains when needed.
Rave Reviews
Within hours of its release, the Eclair Wallet was already getting some positive reviews with the overall view of the wallet being one of simplicity and ease-of-use.   Users have been all over social media today raving about the break-neck speeds in which their BTC transactions were completed.
More To Come
The Eclair Lightning Wallet is unable to accept payments at this time as developers are still testing Lightning Network payments and the platform is still considered in Beta testing stages.  As the Lightning Network enters into its final testing stages, it is going to be interesting to see how quickly the additional features are added to this helpful wallet.
Join the Lightning Revolution
Eclair has managed to hit a vein in the crypto-community with their timely release.  Bitcoinist from across the globe are waiting in line to do their part to increase Lightning Network adoption and this LApp is sure to help millions take their first steps into the Light.
Few Complaints
Despite an overall positive response in the marketplace, some users have complained that the Lightning Network Wallet does not allow you to store your seed words.  Developers have responded that because of the dual wallet feature, there isn't any reason to store funds on the Lightning Network.  Instead, users should use the included BTC wallet to keep their funds secure and safe.
What do you guys think?  Are you ready to become part of the Lightning Network?  Let us know in the comments below.