HangerSix Seeks to Pay COD Players In Bitcoin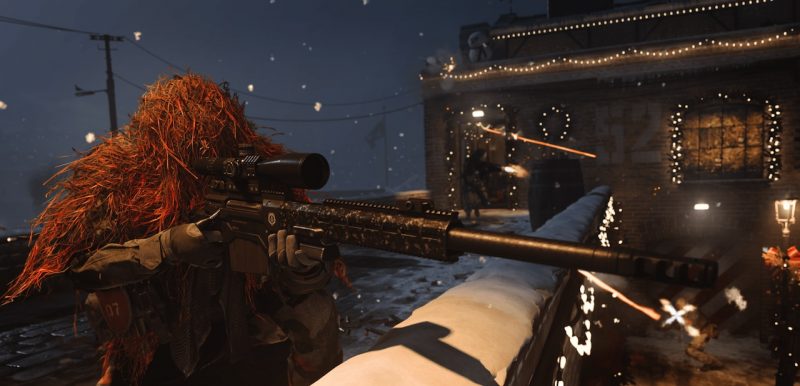 As quarantine drags on for months in some parts of the world, online gaming has received a boost. Games like Call of Duty (COD) allow users to escape their homes' confines and venture into a digital battlefield. Opponents face off against each other to eliminate the other party. The game is fun, exciting, and the graphics are on point. Now HangerSix seeks to expand on this concept with its latest Lightning Network integration.
One of the best features of COD is its frequent tournaments. These battle royales are called Warzones. In some instances, they are massive online competitions that allow up to 150 players to fight it out for cash prizes. Notably, these are not just small prizes either. Tournament winners can take home thousands in cash.
A quick glimpse at the top 20 highest earning Warzone players, and you can see that these users make more than doctors in some instances. In total, the top 20 warzone combatants secured over $920,000 during this year alone. Notably, the top player earned a whopping  $120,000 this year so far.
But Wouldn't It Be Better to Win Bitcoin?
HangarSix takes the competition equation and adds a twist. The firm intends to take a slice out of Warzone's massive following. Currently, Warzone shows over 75 million active users. HangerSix wants to capture a small percentage of these users with the introduction of Bitcoin tournaments.
These tournaments are to conduct like Warzone battles, but users win Bitcoin instead of fiat currency. COD players can stack sats while sitting home and getting in some serious gameplay. Best of all, the integration is seamless. HangerSix creator BitcoinBram went the extra mile to make the tournament as simple as the original.
HangerSix API Integration
To accomplish this task, HangarSix uses Call of Duty's APIs to automate the process. In this way, the entire signup is simplified and familiar to gamers. The main difference is that you will need to input your Bitcoin Lightning wallet to receive your winnings. Best of all, you will enjoy minuscule fees and instant transfers thanks to the underlying capabilities of this off-chain network.
The concept of providing a financial incentive to gamers isn't anything new. Still, the prospect of earning coveted Bitcoin for your efforts is sure to attract crypto-minded users by the droves. These competitions will be set up in the last man standing format to make it easy for users to see the victor. The score of the matches is calculated automatically by the system and your rewards issue via smart contracts.
HangerSix Rewards
Notably, the tournament pays out 50,000 sats per game. A sat or Satoshi is the smallest increment of a Bitcoin. Users receive their payouts directly in their wallets via Bitcoin's Lightning Network. From there, users have the choice to HODL their newfound crypto, spend it, or exchange it for other projects via an exchange.
How to Use HangerSix
Using HangerSix is easy. You need to head over to the platform and download the appropriate plug-in. You can choose between all the platforms currently offering the title, including XBOX, PlayStation, and more. Once the download and installation are complete, you are ready to check out the tournament page.
Once you find a tournament that fits your criteria, you are ready to begin the battle. When the melee completes, you can claim your prize. If you are one of the winners, you can claim your prize using any Bitcoin wallet that supports Lightning payments. All you need to do is go to the tournament page click "CLAIM PRIZE."
COD – Meets Lightning Network
HangerSix may have a game-changer with its latest product. COD is the most popular first-person shooter in the world at this time. Users may find that the traditional tournament scene is too competitive. This new option will provide these players with more opportunities in terms of winnings and earnings. For these reasons, HangerSix is sure to become a major player in the market moving forward.