Bitrefill Reaffirms Commitment to Lightning Network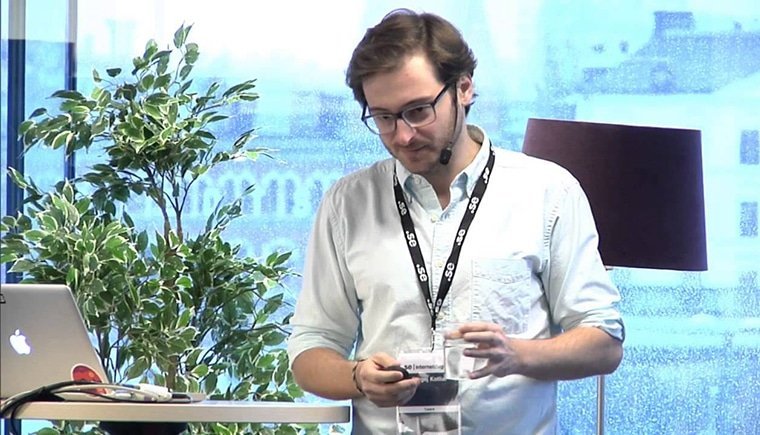 The Lightning Network continues on its path to provide Bitcoiners with low fees and instant transactions. This week the CEO of Bitrefill, Sergej Kotliar reaffirmed Bitrefill's commitment to the Lightning Network in an interview with Bitcoinist. Bitrefill made headlines earlier in the year when the popular phone top-up provider began selling gift cards for major online retailer via the Lightning Network.
Bitrefill was one of the first merchants to adopt the Lightning Network protocol. The company's CEO explains how he has been following the technology carefully. At one point, Kotliar almost joined the startup Strawpay which was researching the viability of using private payment channels to reduce Bitcoin's blockchain congestion.
Bitrefill is No Stranger to The Lightning Network
Kotliar explains that this was way back in 2014 when Bitcoin's scalability debate was just getting started, and long before the congestion nightmares of late 2017 in which Bitcoin's blockchain became almost unusable as an electronic currency due to ridicules fees, volatility, and transaction delays.
That wasn't Kotliar's last brush with the technology. In 2015, He was one of the individuals in the room during the Lightning Network's introduction in San Francisco. These past run-ins with the technology gave Kotliar added faith in the capabilities of the off-chain protocol.
Kotliar praised the open nature of the Lightning Network. Anyone can open and run a Lightning Network node. This comprehensive strategy was a significant draw for the CEO of this major cellular top-up provider. Additionally, he praised the stand-alone qualities of the technology. The Lightning Network doesn't require additional software or third-parties to operate.
Is the Lightning Network Reliable?
Commenting on the Lightning Networks reliability, Kotliar explained that the network functions excellently. The only real complaint he has in regards to the protocol is that there are no regular PC or Apple OS lite-wallets available. These wallets do not require you to download the entire blockchain and therefore are much better suited for use on mobile devices such as smartphones.
When asked about the most exciting parts of the Lightning Network, Kotliar went on to discuss how merely being able to make instant and low-cost payments are what he sees as the Lightning Network's ultimate value. The additional functionalities provided such as smart contracts and oracles are bonuses to the real value of the concept.
Bitrefill to Push Lightning Further
Bitrefill seems to be taking a strong liking to the results the Lightning Network has produced to date. The company looks to increase promotion of the network, and add additional compatible products in the coming months. As it stands today, Bitrefill users can purchase gift cards for major retailers such as Amazon via the Lightning Network.
What do you guys think? Are you ready to make your next Amazon purchase via the Lightning Network? Let us know in the comments below.