Top 5 LN Node Management Platforms for 2021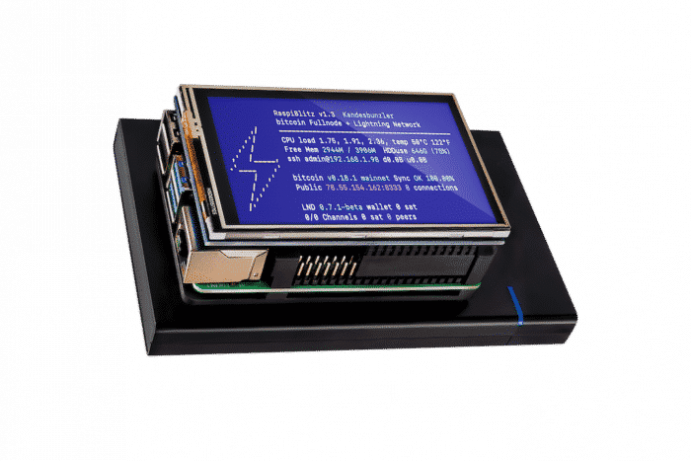 It's no secret that the Lightning Network is on the rise. Furthering your understanding of the available node management platforms can help you to participate and earn more rewards. This year saw this revolutionary second layer protocol smash all previous records in regards to capacity, volume, and node count.
There are many reasons for this growth including the legalization of Bitcoin by El Salvadore as a national currency, Twitter's addition of a tipping feature, and the emergence of node management platforms. These networks enable users to easily host Lightning Network channels with ease and earn rewards. Here are the top 5 Lightning Network node management platforms to check out in 2021.
Greenlight Node Management
Greenlight provides users with a simple programmable interface that allows anyone to operate a Lightning Network node in the cloud. The system streamlines the core processes of node operation and saves users on hardware costs. Notably, the firm behind this project, Blockstream is one of the most respected companies in the business. Best of all, you retain full control over your private keys.
Fulmo Node Management
Fulmo provides both hardware and software node solutions to the market. Users seeking all-in-one solutions will be happy to discover the wide range of devices Fulmo offers. The network's units are streamlined and remove all the technical barriers from Lightning Network node operations. You can even find coding setup directly to function on the mini raspberry Pi.
Thunderhub
Thunderhub is another node management suite that offers users a host of features that can save you time and money. This software solution reduces your workload via a variety of automated options. You can easily rebalance your channels, make multi-path payments, and integrate your node into third-party applications. Additionally, the developers made the platform completely open source. Anyone can build and expand on the Thunderhub concept.
MyNode
MyNode provides users with a dedicated device that provides access to the Bitcoin and Lightning networks. Lightning Network hardware solutions continue to gain popularity. These devices allow you to simply plug and play. MyNode is popular because it allows you to combine your favorite open source software with the device's UI, management, and monitoring software. Hardware devices also provide more reliability and uptime compared to most home-built options.
Joule Node Management
Joule is a Lightning Network Node software. This open-source chrome extension provides you with a familiar Web2.0 interface to manage your node. You can easily monitor your open channels and check your capacity using Juele. The platform provides an open-source code and has been vetted by the community. Notably, the protocol features a familiar design that helps new users get accommodated to the network.
Run a Node Today
This list features just a few of the top Lightning Network node management options available today. There has never been a better time to join the Lightning Network. The protocol is now in its third year of Beta testing and is more popular than ever. Stick with reputable node management firms like the ones listed here and you are sure to secure some ROIs while you do your part to further LN adoption.