Lil Pump Gets a Lil Bitcoin – Ooh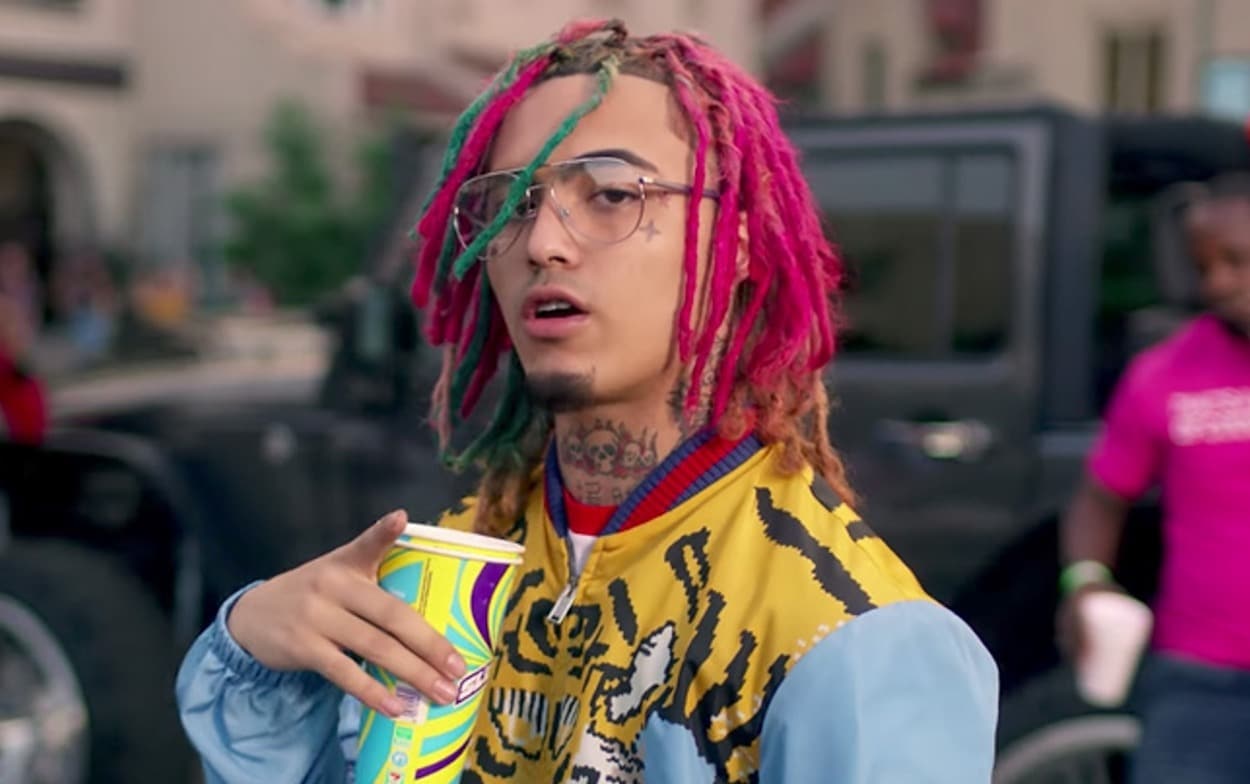 As Bitcoin trail blazes across financial markets, it continues to gather support from some very interesting characters. The hugely popular rapper, Lil Pump, made some bold Bitcoin moves this week after announcing that fans can purchase merchandise via the cryptocurrency.
While Lil Pump is by no means the first famous rapper to accept Bitcoin, his current level of influence is sure to have a positive impact. The outspoken artist is hard to miss. For one, Lil Pump sports brightly colored dreads and is known for his sometimes offensive lyrics. He also owns a fleet of high-end sports cars that he often showcases via Instagram.
In addition to all the attention his style and music brings, the artist has also received a lot of praise towards his investment strategies. Yes, Lil Pump seems to be quite the educated investor. He even saw a feature in Forbes 30 Under 30 for 2019.
Social Media Influence
Undeniably, Lil Pump has a strong social media following which includes over 17 million Instagram followers. Additionally, he has another 1.2 million fans that follow him on Twitter. Analysts pointed out that his decision to accept crypto could help further Bitcoin adoption among the youth.
Get Some Merchandise
Fans now have access to Lil Pump merchandise via the Lightning Network. The Lightning Network was the perfect fit for the job because of its ability to handle micro-transactions. These small payments allow Bitcoin users to purchase low ticket items such as shirts and keychains.
Before the Light
Prior to the introduction of the Lightning Network, it would have been economically impossible to utilize Bitcoin in this manner because of the high level of fees associated with on-chain transactions. The Lightning Network eliminates these concerns through the use of off-chain payment channels.
These channels operate separately from the Bitcoin blockchain. Also, they enable unlimited transactions to occur without bogging down Bitcoin's network. Transactional data adds to the blockchain once the payment channel closes. In this manner, Bitcoiners can send small amounts of Bitcoin instantly, and for pennies.
OpenNode
To make the concept a reality, Lil Pumps staff employed the OpenNode platform. This Lightning Network payment processor allows anyone to start accepting Bitcoin payments easily and securely. The firm touts itself as "the easiest way to accept Bitcoin" on its homepage, and this may be true. OpenNode provides clients with a plethora of benefits.
Vendors can accept Bitcoin payments for less than a penny. Another impressive feature offered by OpenNode is its instant fiat conversion system. Basically, vendors can convert their Bitcoin instantly to fiat currency at the time of purchase. This functionality allows vendors to avoid any fluctuations in Bitcoin price due to volatility. Considering the recent uptick in volatility in the market, this is a game changer.
More Influencers Enter the Arena
Lil Pump seems to be the latest in a long line of celebrity Bitcoinists. Just last month, YouTube sensation PewDiePie introduced his fans to the blockchain. Now, more than ever, Bitcoin needs influencers like this to help further adoption among the next generation.