Lightnite Pays Players in Bitcoin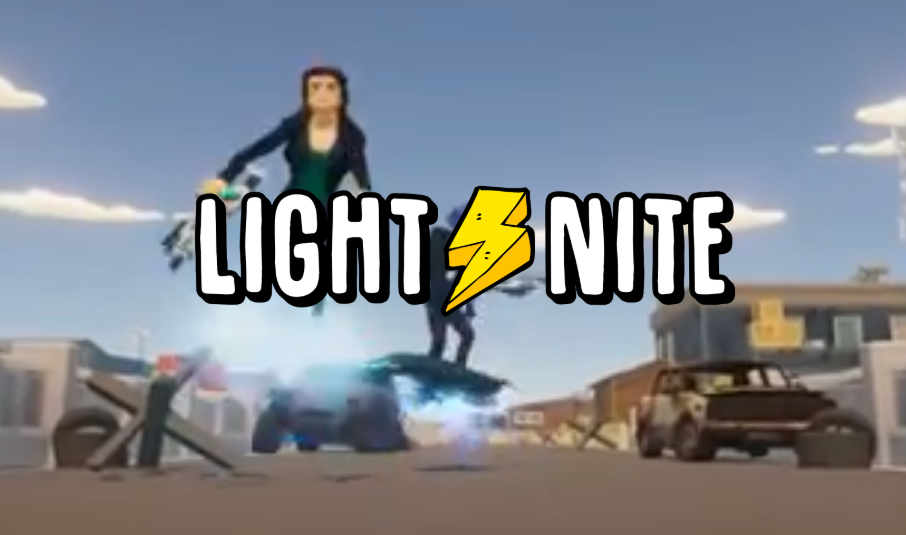 The fun-filled crypto-based first-person shooter, Lightnite just added some impressive upgrades to its functionality. Specifically, the game added support for Bitcoin Lightning Network transactions and rewards. The platform utilizes the Lightning Networks micro-payment transaction capabilities to provide gamers with the opportunity to earn free Bitcoin rewards.
The Missing Link – Lightnite
Many see the gaming realm as cryptos best chance to see large scale adoption. Already, there are large gaming platforms such as Fortnite and Apex Legends that offer in-game purchases to users with success. While these platforms are unique in the sector, their rewards are nothing when compared to the chance to earn actual Bitcoin while you play.
What is Lightnite?
Lightnite is a first-person shooter video game developed by Satoshi's Games. The game features fun-filled battle arenas where users fight it out to see who is the last warrior standing. Importantly, the developers behind this title, Satoshi Games, specialize in web-based gaming that integrates the use of cryptocurrencies directly into the gaming experience.
Discussing his firm's unique approach to the market, Carlos Roldan, CEO, and founder of Satoshi's Games spoke on the simplified onboarding process gaming platforms provide. Users of the Lightnite become cryptocurrency users without ever needing to do anything extra. As these titles gain popularity, so too expands the crypto market.
How to Earn Bitcoin Rewards
Lightnite provides users a couple of ways to gather up some Satoshis. Firstly, users can earn Bitcoin based on their performance in-game. Every time you take out an opponent, you not only wipe them off the map, but you also drain some of their Satoshi's and build up your reserves. Additionally, the system allows players to bypass all the network costs of these transactions.
Barter
Another way to stack some sats in Lightnite is via trades. Users must locate certain digital assets in the game. You can gather and trade these assets within the game's ecosystem. Impressively, You can even trade these goods for Bitcoin directly, or other goods that may be of service to you.
Hardware Wallets
Currently, Lightnite has a really cool Trezor promotion going on. The developers added support for Trezor wallets into the platform this month. Trezor even commemorated the launch with a special edition Trezor Lightnite Bundle.
For their part, purchases of the hardware wallet receive some exciting bonuses. These wallets come with a gaming access code that loads your wallet with $20 in Bitcoin to start your gaming experience. You also gain access to some cool Trezor only digital assets. For example, there is a Trezor hoverboard that only Trezor T owners will have access to.
Lightnite Pushes Adoption to New Heights
Satoshi Games might be on to something with their unique approach to cryptocurrency adoption. Imagine how differently the world would look today if Mario Brothers or Sonic the Hedgehog paid users in cryptocurrencies. One thing is for sure, your mom might not have been so hard on you for all those late-night gaming sessions if you were bringing home a healthy paycheck for your efforts.