ZEBEDEE Brings Lightning Network Infrastrucutre to All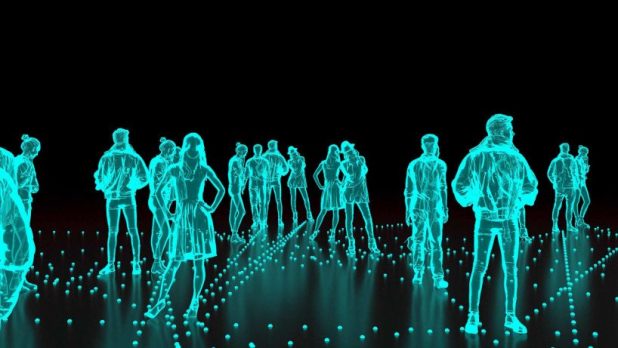 The team at ZEBEDEE wants to enable anyone to integrate Lightning Network payments into their systems. The infrastructure provider has introduced a new feature to the market that enables any app or game to integrate crypto payments with ease. Imagine playing Solitaire and winning Bitcoin or another token. All of this and much more are possible using the new system.
It's About Gamers
The cool thing about ZEBEDEE is that they didn't want to create a new token for gamers, they wanted to improve on Bitcoin's usability and leverage the Lighting Network to accomplish the task. They have succeeded in creating money built specifically for gaming. The use of QR codes makes it accessible to anyone with a smart device.
Log In With ZBD
The new feature that has the community in a buzz is called "Log In With ZBD." It was built from the ground up to improve the gaming experience. The developers saw that there was a demand to bring crypto rewards to traditional gaming titles like Sudoku. The system allows developers to issue QR codes to instantly send and receive Bitcoin transactions.
In a recent interview With the co-founder and CTO of ZEBEDEE, Andre Neves, he goes into more detail about the goals and capabilities of the project. He explains that the Log In With ZBD standard can be fitted for nearly all protocols. He also spoke on how it was vital to make a solution that was easy to integrate and remained familiar to both users and developers.
Standards are Crucial to Innovation
The Log In With ZBD feature uses the popular OAuth 2.0 standard. This commonly used communication protocol provides secure data transmission between clients and systems. The decision to use this standard improves development onboarding because it's well established in the developer community. Standards always preceded mass innovation.
ZEBEDEE remains a pioneer in the Bitcoin gaming sector. The network raised eyebrows across the market when it secure $35 million to improve its gaming studios and network. The network also has some strategic partnerships in place. One such partnership worthy of mention is with the development team at Square Enix.
ZEBEDEE
ZEBEDEE entered the market intending to provide virtual worlds with access to real economies. The network is set up to fulfill this niche market and provide web3.0 services to the digital economy. Currently, the platform operates across a wide range of applications including high-stakes esports tournaments, mobile games, and much more.
ZEBEDEE Wallet
The ZEBEDEE wallet provides access to a host of helpful features and the Lightning Network. You can send microtransactions in seconds using the helpful interface. The wallet is a custodial Bitcoin wallet, meaning you will not hold your keys directly when using this wallet. For those seeking higher security, a non-custodial hardware wallet is the best solution.
ZEBEDEE – Bitcoin Changes Everything
You have to hand it to the innovative minds at ZEBEDEE. They understand that the integration of Bitcoin into classic games is a powerful way to drive adoption and improve the overall enjoyability of crypto ownership. As such, the protocol continues to secure more partnerships with high-end development studios. As such, you can expect to see the ZEBEDEE ecosystem continue to expand moving forward.